AUFEICH has a long history of quality and great customer service in more than three countreis. Our company operates or has operated in the following countries: Panama, Costa Rica, Spain, and the United States.

We use the best materials in the market and strive to provide our costumers a high value added product. This means that every finished project will reflect years of international experience, personalized solutions, and most importantly great quality.

Our company offers consulting services for total renovations free of charge. This includes a visit from a professional interior designer and follow-up meetings at our central offices.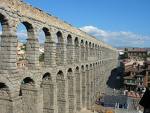 If you are looking for a company that can do everything from fixing your roof to restoring a 17th century Castilian manor, then AUFEICH is right for you.

Lic. U-20381